Educational Agribusiness Retreat Inspires and Equips Women
DID YOU KNOW MOST OF THE AGRIBUSINESS LEADERS ARE WOMEN? WE'RE NOT SURPRISED.
Women are often the undergirder of the household. As such, they exert near absolute authority — within the family budget, that is — over a family's quality of food. It only stands to reason that women should then be some of the most enthusiastic drivers of agribusinesses that help provide healthy eating options for Freshwater Cost Community families. Read on to learn of one initiative that is helping women start and grow agribusinesses.
Note: While this particular event is not in our area, we anticipate providing similar training to the Freshwater Coast Community.
---
View the article as originally published here:
http://newsstand.clemson.edu/mediarelations/annies-project-to-help-women-on-the-farm-2/
Annie's Project to help women on the farm
Scott Miller, Public Service Activities
May 11, 2015
HARTSVILLE — A Chicago native with no prior agricultural experience, Sandra Kay Eubanks is now owner of a growing agribusiness and a proactive member of the South Carolina farming community.
She credits part of her success with the knowledge gained and connections made through Annie's Project, a four-day educational retreat for women in agriculture. Clemson Extension is bringing the program to South Carolina for the fourth year June 11-14 in Hartsville. Space is limited and registration is due by May 15. To register, visit Clemson.edu/scwagn.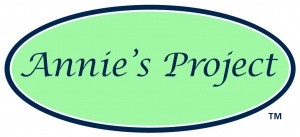 Eubanks recounted the struggles of a woman trying to carve out a place in a male-dominated profession. "Men would look at me like, 'What are you doing here?' It is very energizing to be in a group of like-minded people at Annie's Project and hear these women's stories."
She and her husband, who has a full-time job, founded Simple Times Farm in 2012, an agritourism business in Cross Anchor where Eubanks and her six children dress in colonial-period clothing and demonstrate the early methods of farming and living. They grow organic vegetables, sell milk and eggs and raise animals, too.
For Eubanks, who is now involved in several agricultural associations, Annie's Project was a one-stop shop to learn about estate planning, insurance, marketing and other topics related to managing a farm.
"Annie's Project has really empowered me to move forward," Eubanks said.
Annie's Project was founded in Illinois a decade ago and named for a woman who spent a lifetime learning to be an involved business partner with her husband, a farmer.
The program is sponsored by Clemson Extension, the S.C. Women's Agricultural Network, ArborOne Farm Credit, AgSouth Farm Credit, the S.C. Farm Bureau and the U.S. Department of Agriculuture.
The share of U.S. farms operated by women has nearly tripled over the past three decades, from 5 percent in 1978 to 14 percent by 2007, according to the U.S. Department of Agriculture.
"Women are the fastest growing segment in agriculture right now," said Extension agent and Annie's Project state coordinator Jennifer Boyles. "Some are looking for something new. They want to work with the earth. A lot of them are retiring from careers or they are receiving family land through estates. They are seeing that farming is very gratifying."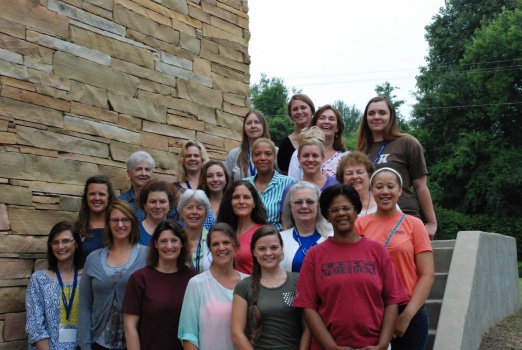 To date, nearly 70 South Carolina women have participated in Annie's Project, which enrolls about 20 women each year, Boyles said.
"They really get to know each other and network and bond," she said.
The June program includes educational presentations, networking opportunities and a tour of McLeod Farms near McBee. Presentation topics cover financial management, marketing, social media, law and estate planning. Presenters include representatives from Clemson University, Dixon Hughes Goodman LLP, the U.S. Department of Agriculture, the Natural Resources Conservation Service, AgSouth Farm Credit and the Farm Service Agency.
Boyles is planning an "Annie's II" class for September that will provide more detailed instruction on retirement and estate planning. Details to come.
Women from across the state attend. They're diverse in age and background. Some are college students. Some are retired women. Some are professionals looking for new careers.
"We have a really diverse group," Boyles said. "We've had three generations of a family come in together."
https://freshwatercoastfoundation.org/wp-content/uploads/2015/05/annies-project-group.jpg
350
522
ajdesignco
https://freshwatercoastfoundation.org/wp-content/uploads/2015/01/fccf-logo-340.png
ajdesignco
2015-05-11 09:45:16
2015-06-02 13:38:17
Educational Agribusiness Retreat Inspires and Equips Women